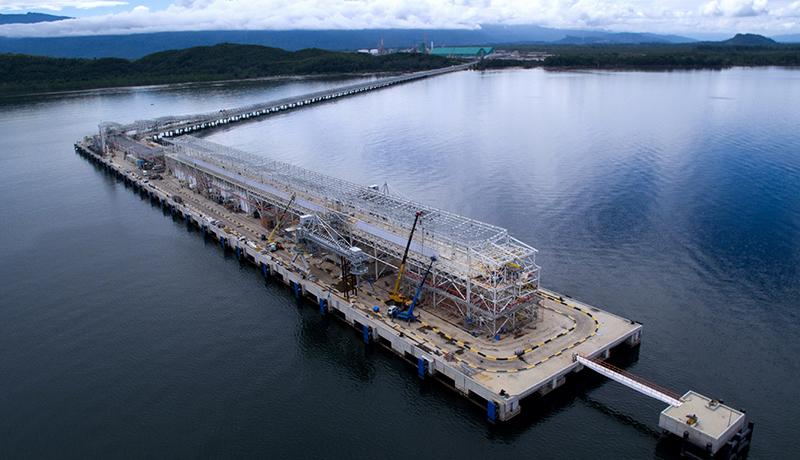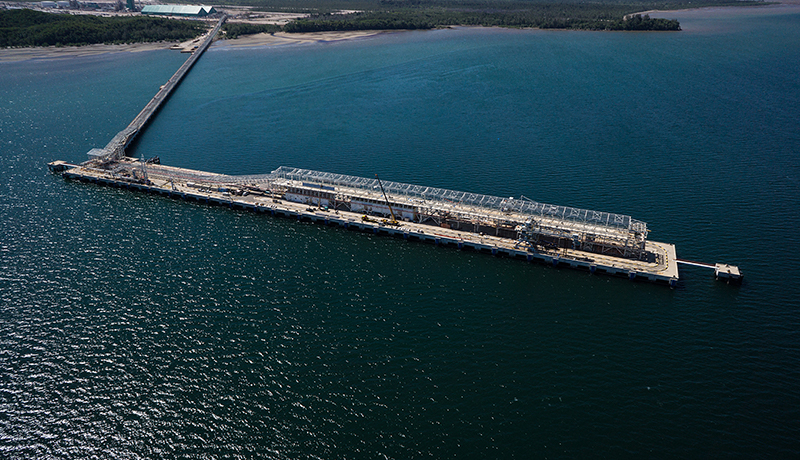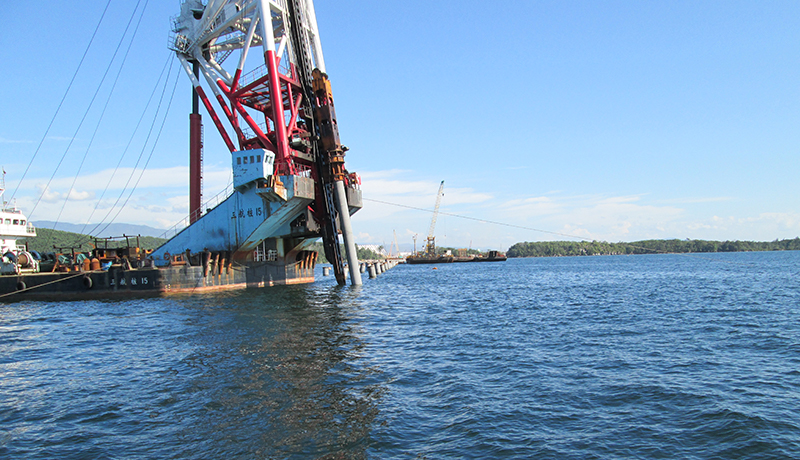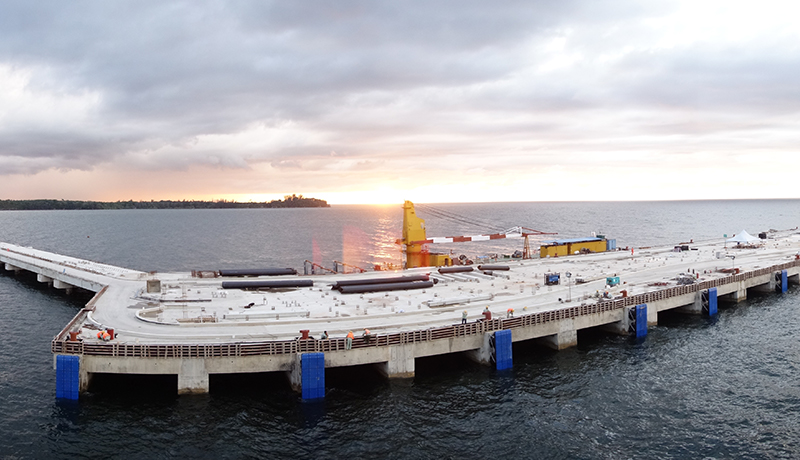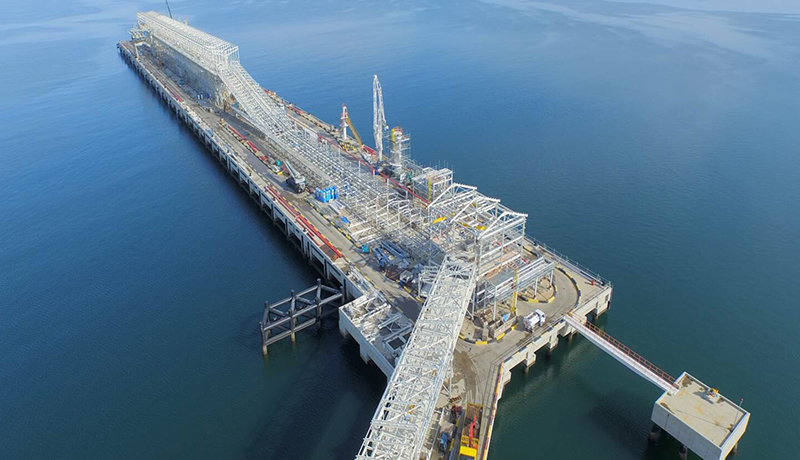 SABAH AMMONIA UREA TERMINAL PROJECT, MALAYSIA
The Sabah Ammonia Urea (SAMUR) Terminal Project in Malaysia is constructed for supporting shipment of urea. The wharf project consists of terminals and approach bridges with the overall structure is "L" shaped.
The pier is 440m in length and a width of 43m, is an elevated beam-supported slab structure. Pier pile foundation uses Φ1000PHC pile, the superstructure comprised of pile cap and prestressed beam plate superposition structure, followed by cast-in-situ wharf surface.
The bridge approach is 1,065m long and 13m wide. The pile foundation comprised of Φ1000 and Φ600PHC driven piles, the upper structure comprised of cast-in-situ beam that support the prefabricated beams ,prestressed hollow slabs, and the surface slabs. The concrete amount used for the whole project is about 50000m³.
Upon completion, Urea plant will produce 1.2 million metric tons per annum (mtpa) of granulated urea. Ammonia plant will produce 740,000 mtpa of liquid ammonia.
FOREST CITY PHASE III LAND RECLAMATION PROJECT
The Forest City Phase III Land Reclamation Project is located at Johor Bahru, Malaysia, at 1o 29"N and 103o 44"E. It is on the west side of the JB-Singapore second crossing link, east of the Pelabuhan Tanjung Perlepas (PTP) port. It is adjacent to Singapore and is the Country Garden Group's third phase of land reclamation of forest city development in Malaysia.
This reclamation project with total area of approximately 670,000㎡, a total volume of about 6.6 million m³, and a distance of 2 km, commenced on October 15, 2016 and was completed on July 13, 2017.